Complete facebook messenger marketing automation tool
Messenger & Instagram Bot
QuilChat™ uses an intuitive bot platform that enables the use of Instagram and Facebook Messenger's AI technology to automatically respond to user inputs. Our easy to understand dashboard makes setting up a bot super easy and fun.
Messenger & Instagram Marketing
Very effective, QuilChat™ enhances messenger marketing with advanced technology, including messenger engagement plugin, subscriber broadcasting, sequence message campaign, and more.
E-Commerce in Messenger & Instagram DM
E-Commerce is the best way to make money online, and with QuilChat™, you are able to sell products and receive payments inside Instagram and Messenger with our QuilChat E-commerce platform.
Auto Commenting makes it easy for you to look engaged on your own posts. This is perfect when driving traffic back to your posts, ads, & especially when used with tagging feature.
Facebook & Instagram Page Posting
Content creation is made easy with our Facebook posting module. Schedule your posts across all your Instagram, Facebook pages, post using an RSS Feed from a WordPress blog, etc...
We have added the ability to post content across multiple social media platforms, including Facebook. With the click of one button, you can post content to multiple social media platforms at once...
SMS integration into QuilChat™. Now you can send automated replies to your clients who will provide their phone number. Also can send bulk SMS to your created/uploaded phone numbers list.
Email integration into QuilChat™. Now you can send automated replies to your clients who will provide their Email addresses. Also, you can send bulk Emails to your created Email address lists.
We offer analytics to help grow your business. We provide custom reports for both pages and bots, with an overall stats page.
Everything You Need, To Reach Your Customer
Build your dream chatbot now!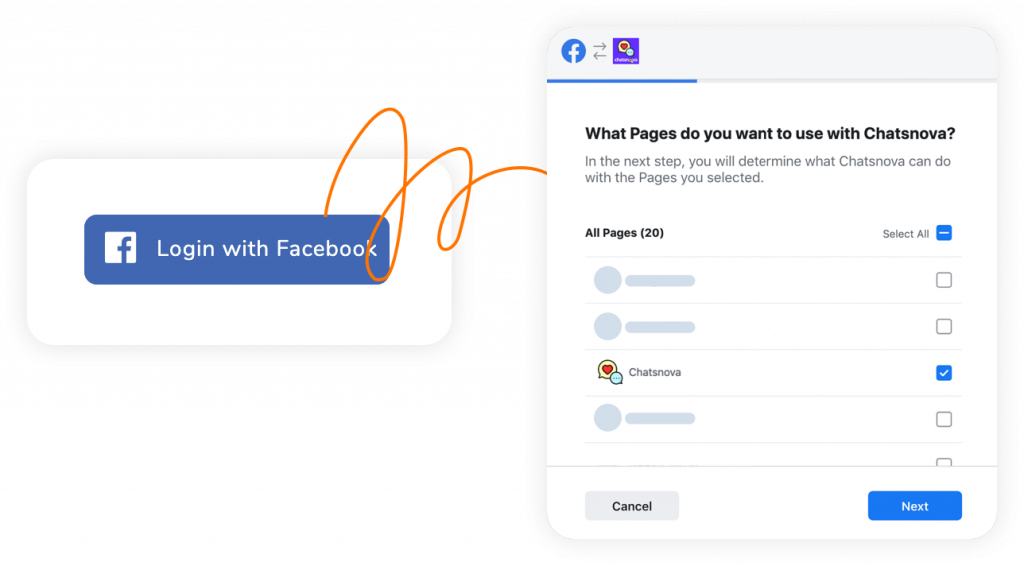 Import your Facebook account just click on the login with the Facebook button.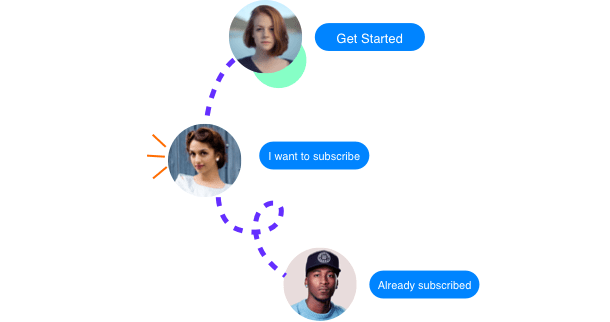 You can sync all leads who are already in a conversation with your page or you have sent private reply.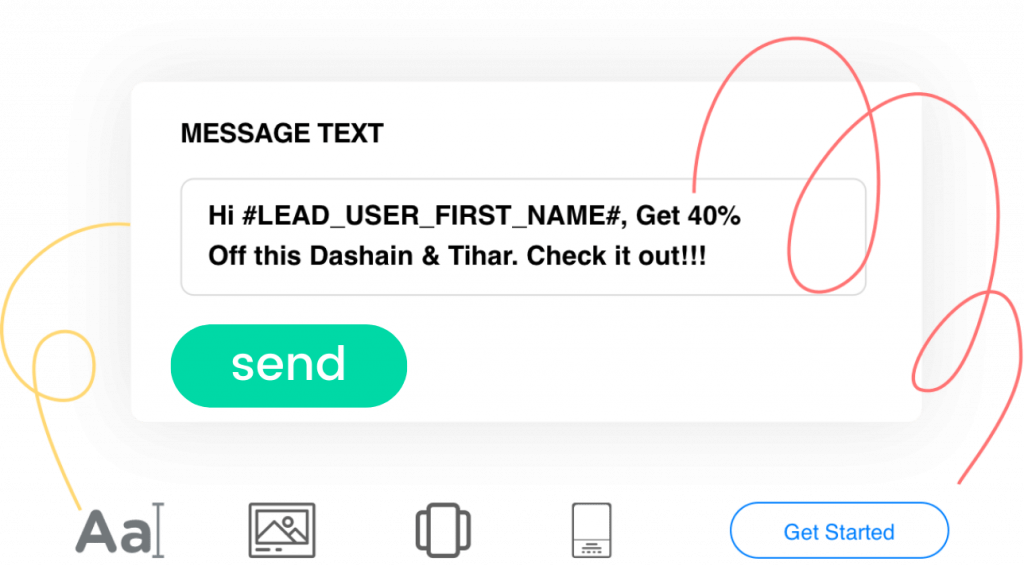 Start by sending a campaign or setup your message for replies.