Business in Multiple Locations
You are able to maintain your business to multiple locations
You are able to maintain multiple business' information
You are able to switch between businesses at one click
In this section,you can manage your multiple business location.There are some list that you can manage easily using location mamager.
Review reply settings
Review list
Post list
Questions & Ans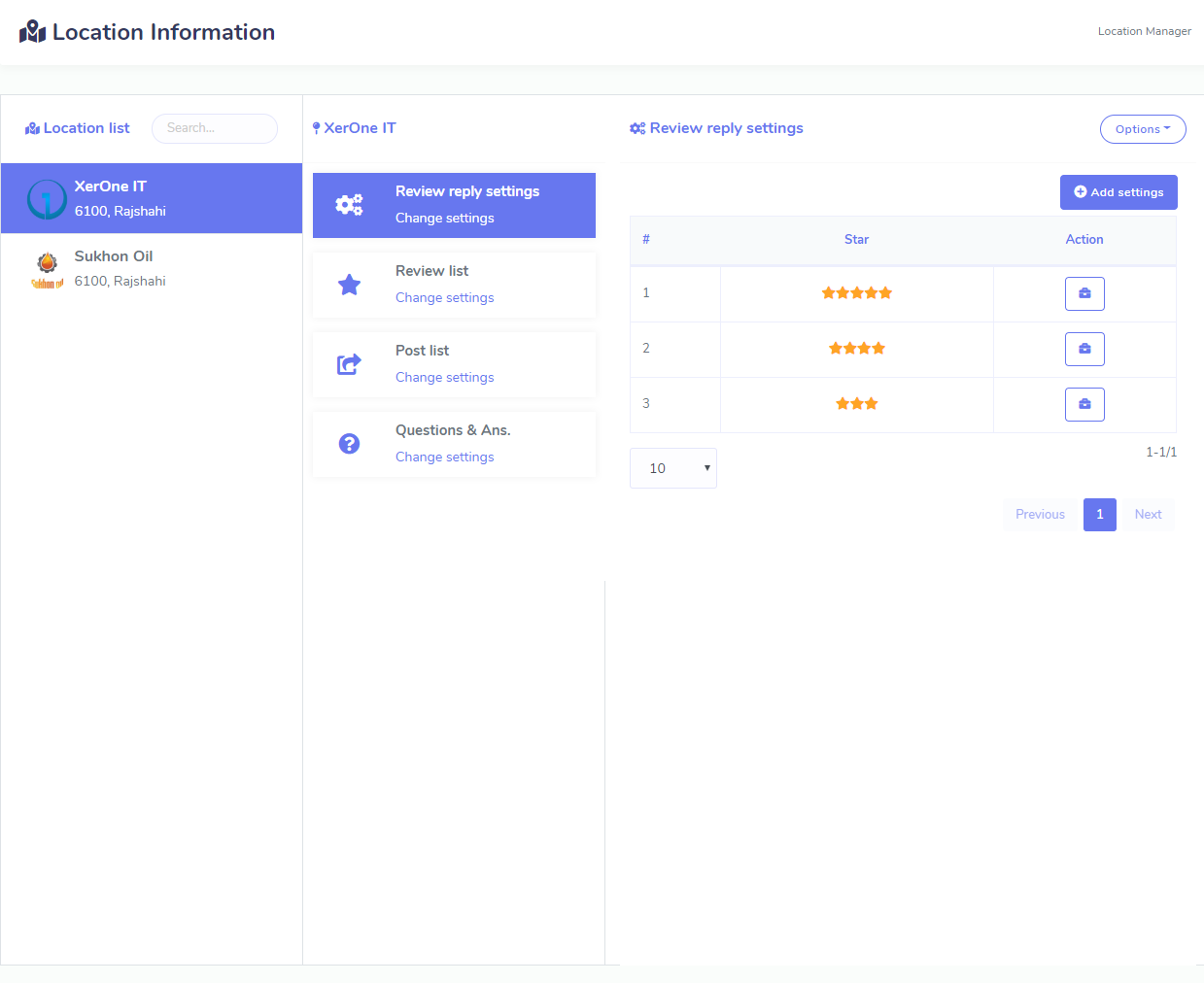 Location insights
Location and Post Insights
Each location provides insights for multiple metrics
Each post provides insight for different locations


Automatic Review Reply
Gives a way to reply to a review automatically.
Custom star based automatic replies to reviews.
Automatic replies to reviews are editable.
Unlimited keyword based automatic replies.
Generic replies to reviews.
Default review reply for no keyword match
Star based review report is available
In this section, you can set a predefined review reply template for those who give review in you google my business. If you want to reply them to automatically then set a review reply predefined template. You can also set template star rating categorized like 5 stars and so on, that is really cool feature, isn't it? Please follow the instructions below if you want to review reply automatically.
Two Type of reply template avaiable
Generic
Keyword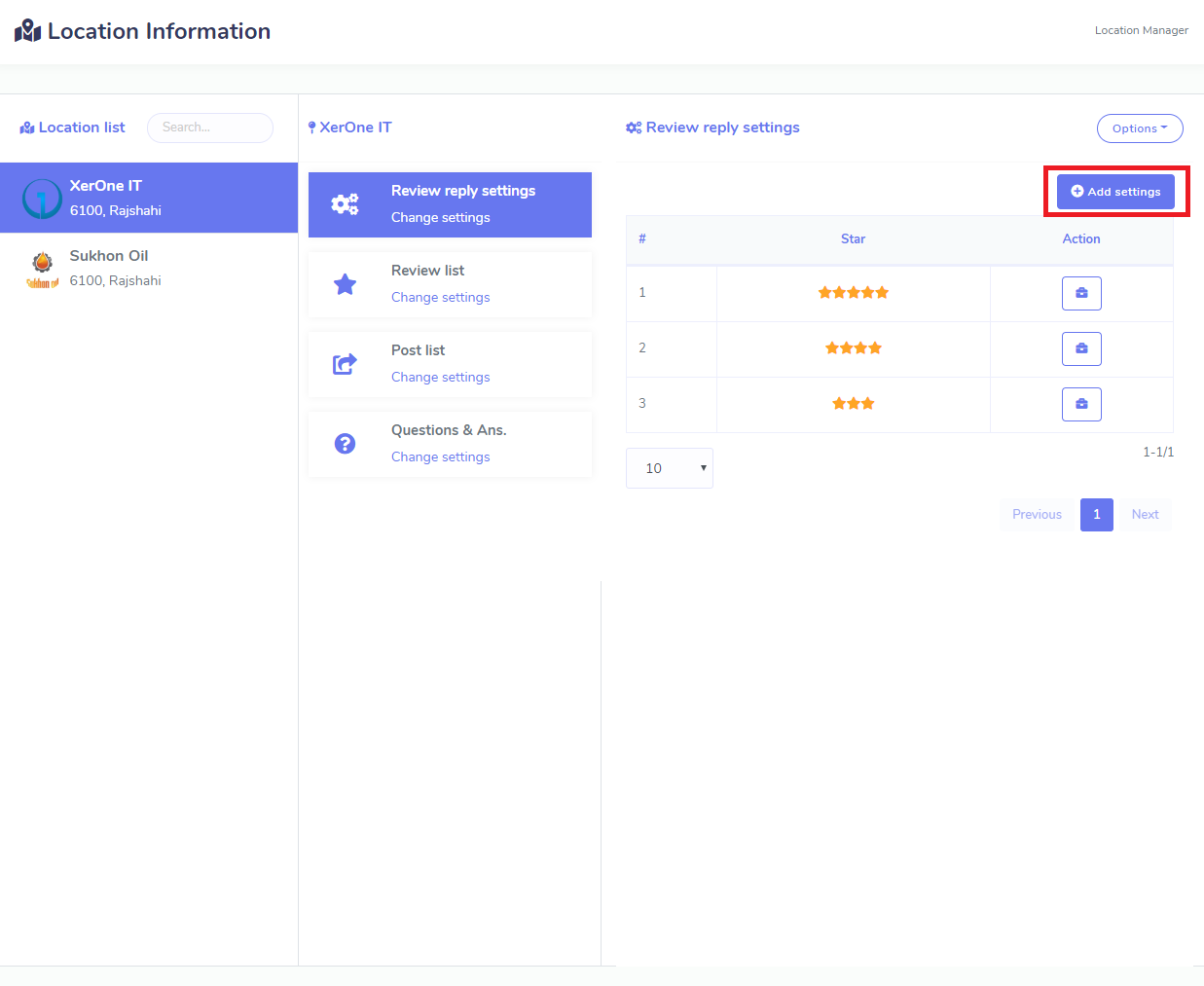 Select rating and enter review reply text, after then hit add settings button
If you want reply them to your business reviewer Keyword wise then select the keyword instead of generic. You can add keyword more than one to click add more keyword button also you can set "no match" template, If there no keyword match in your reviewers review.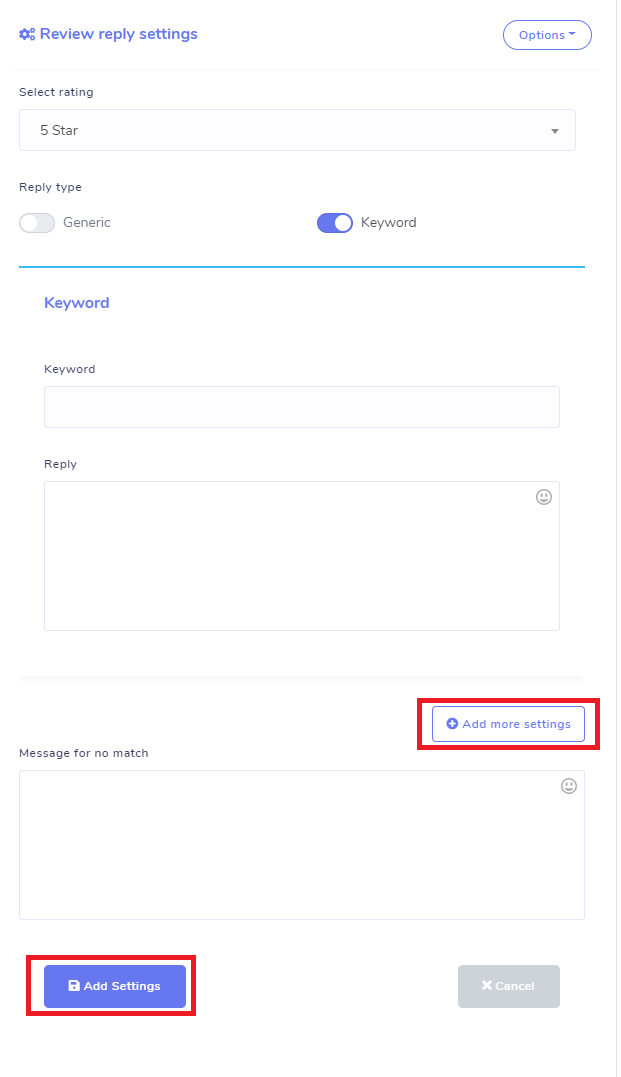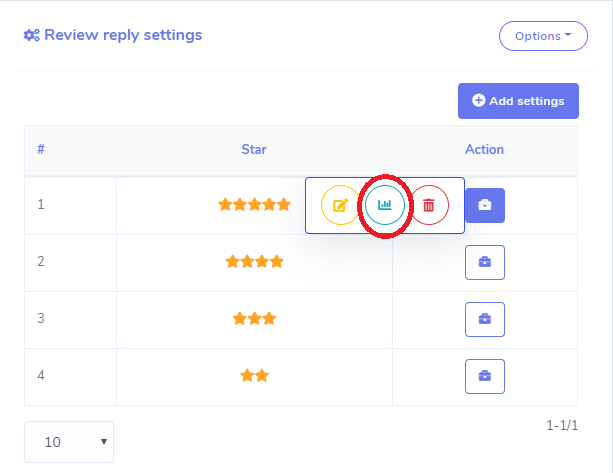 In this section you will see all the review list. You can edit review reply and delete it from here.
Info
Review list may take upto few minutes/hours to update & synchronize in review list.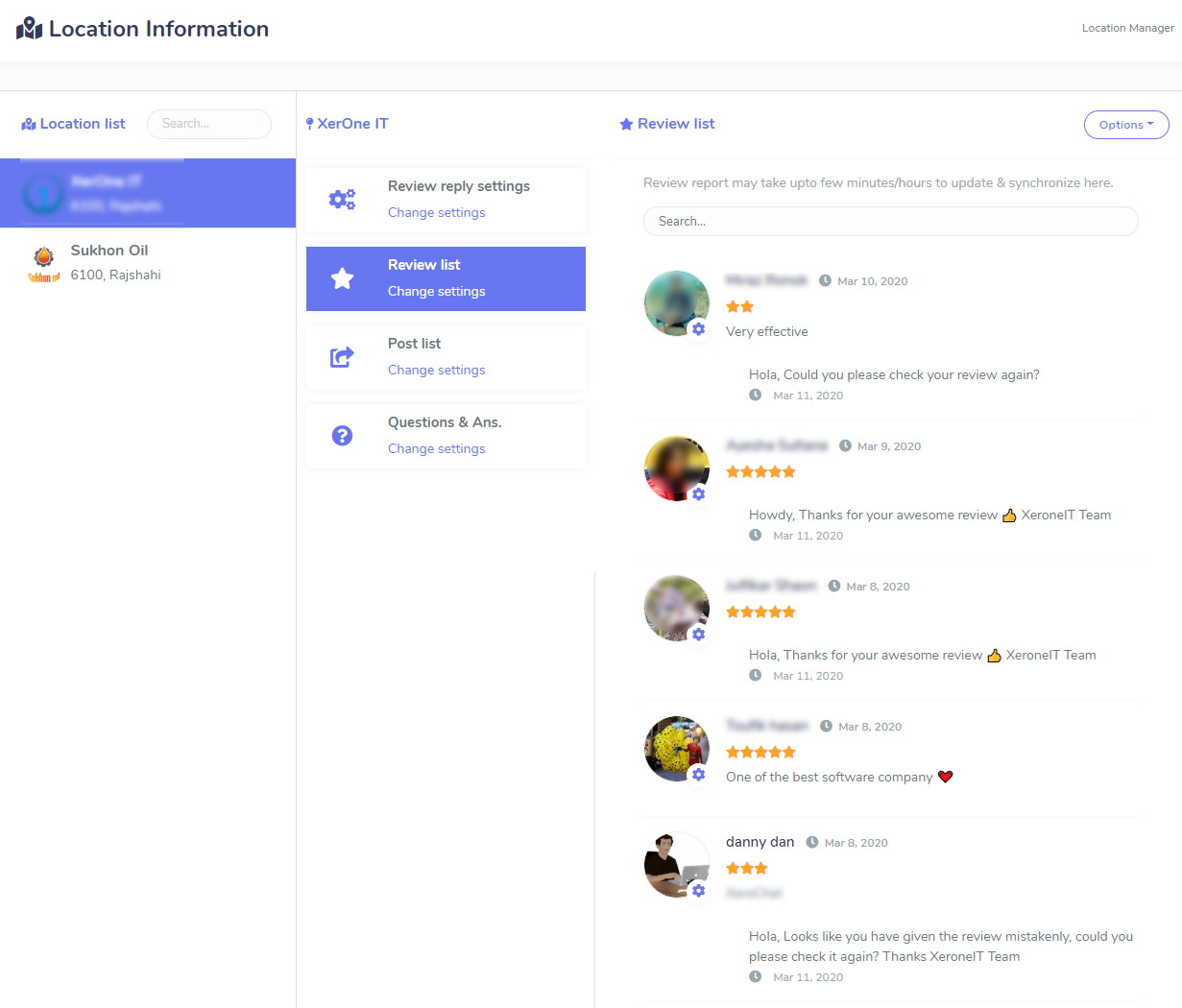 In this section you will see all the post that you made through campaigns, even you can see post analytics.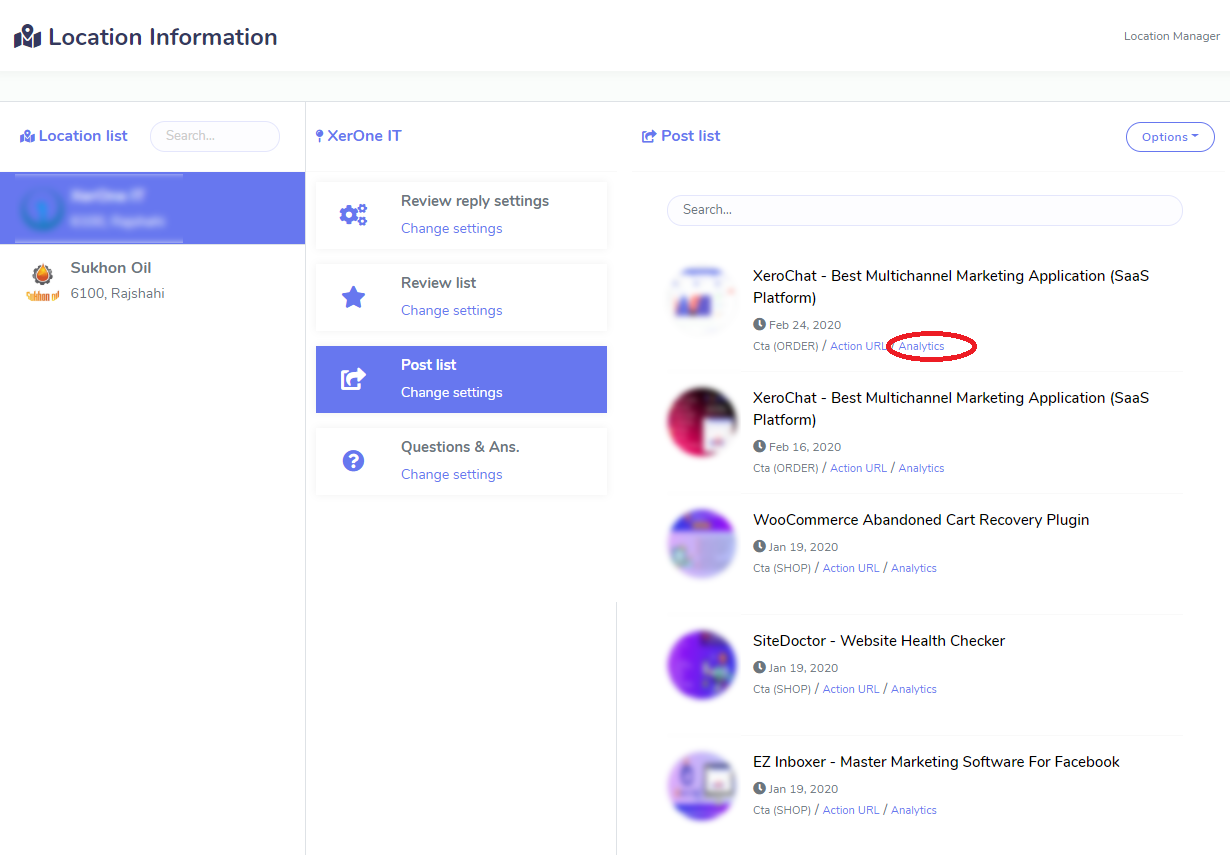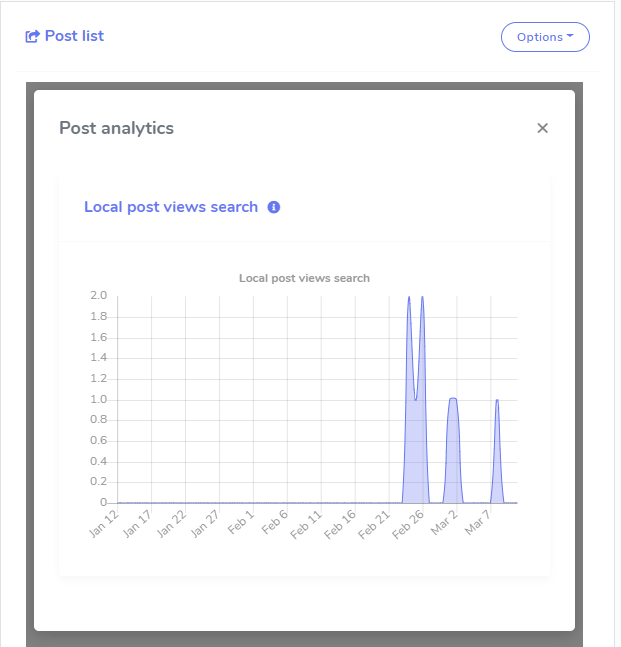 Question and Answer
No need other platforms for giving an answer to a customer's question
You can interact with your customers via questions & answers
You can write answers for any questions from a single interface
In this section you will see full list of Questions & Ans of your business that people already made.
Info
Question & answer report may take upto few minutes/hours to update & synchronize here.